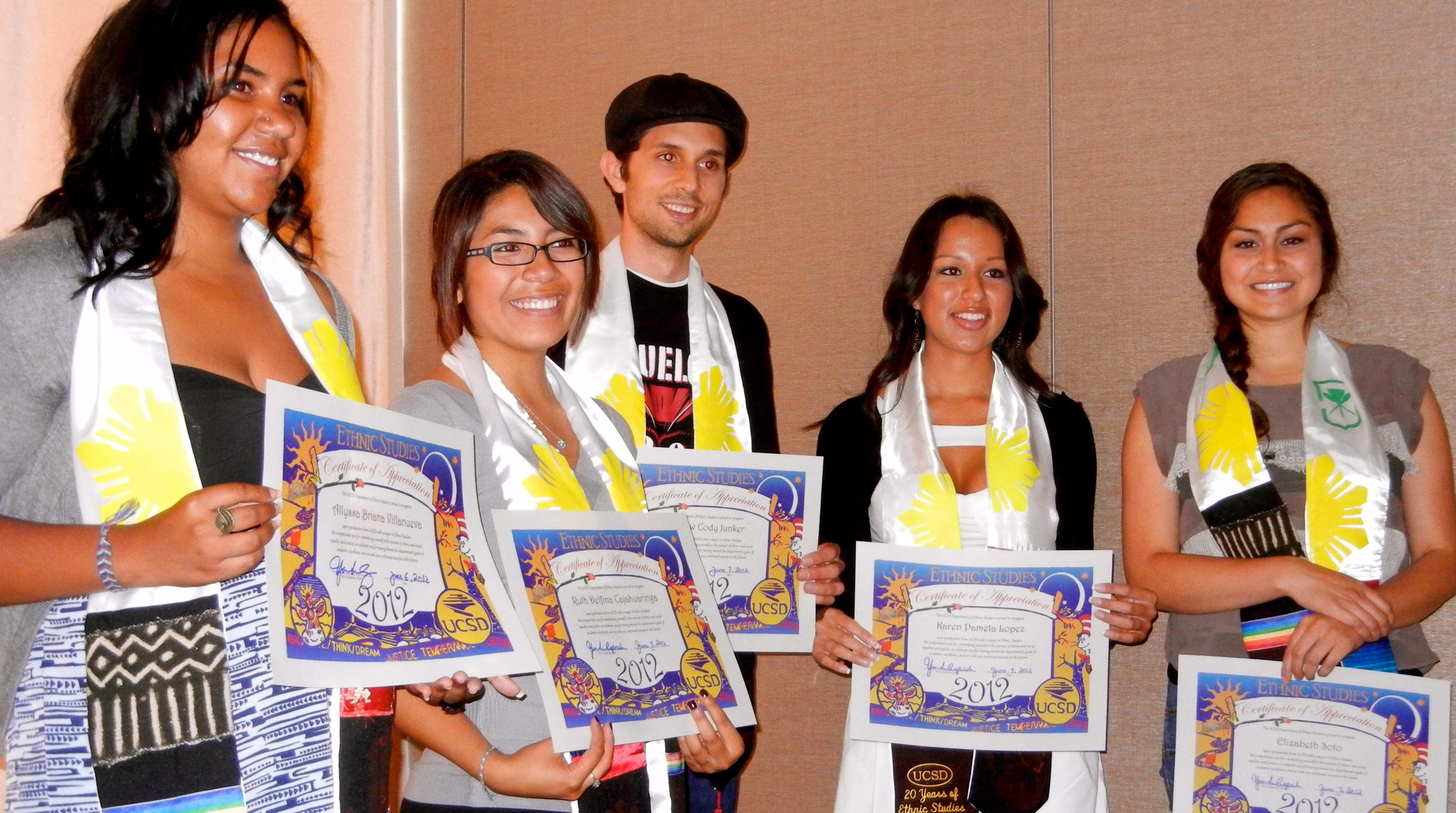 Undergraduate Program Overview
Ethnic studies at UC San Diego is an interdisciplinary field of study that focuses on fundamental theoretical and political questions regarding the social construction of categories of race, ethnicity, gender, sexuality, class, and nation. The department's innovative approach represents a commitment to transnational, relational, and intersectional methods for producing critical knowledge about power and inequality, including systems of knowledge that have emerged from racialized and indigenous communities in global contexts. The department's areas of focus include aesthetics, performance, and cultural production; materialist approaches to labor, value, and consumption; science and technology; and (settler) colonialism, migration, and movement.
With outstanding teachers and excellently trained teaching assistants, undergraduates in the Department of Ethnic Studies have a valuable opportunity to engage in a lively and supportive academic environment. The curriculum of the Department of Ethnic Studies is designed to teach students to:
Conduct interdisciplinary research in comparative race and ethnic studies
Communicate complex ideas about society effectively, particularly in oral and written form
Critically analyze power and inequality in a global focus, in preparation for an international world
Articulate the historical, cultural, and social contexts of specific racial, ethnic, and other social formations, in preparation for our diverse society
Demonstrate practical experience in ethnic studies, other than academic writing and reading, such as through performance, art, direct service, internships, and study abroad.
Ethnic Studies is an exciting degree that prepares students to enter the workforce and function effectively and critically as informed citizens in a diverse multicultural society. The major offers a solid liberal arts education for students considering admission to graduate or professional schools and careers in education, law, medicine, public health, social work, counseling, journalism, business, city planning, politics, psychology, international relations, or creative writing.