Fnann Keflezighi - New Director of the CCC
Meet Fnann Keflezighi- Director of the CCC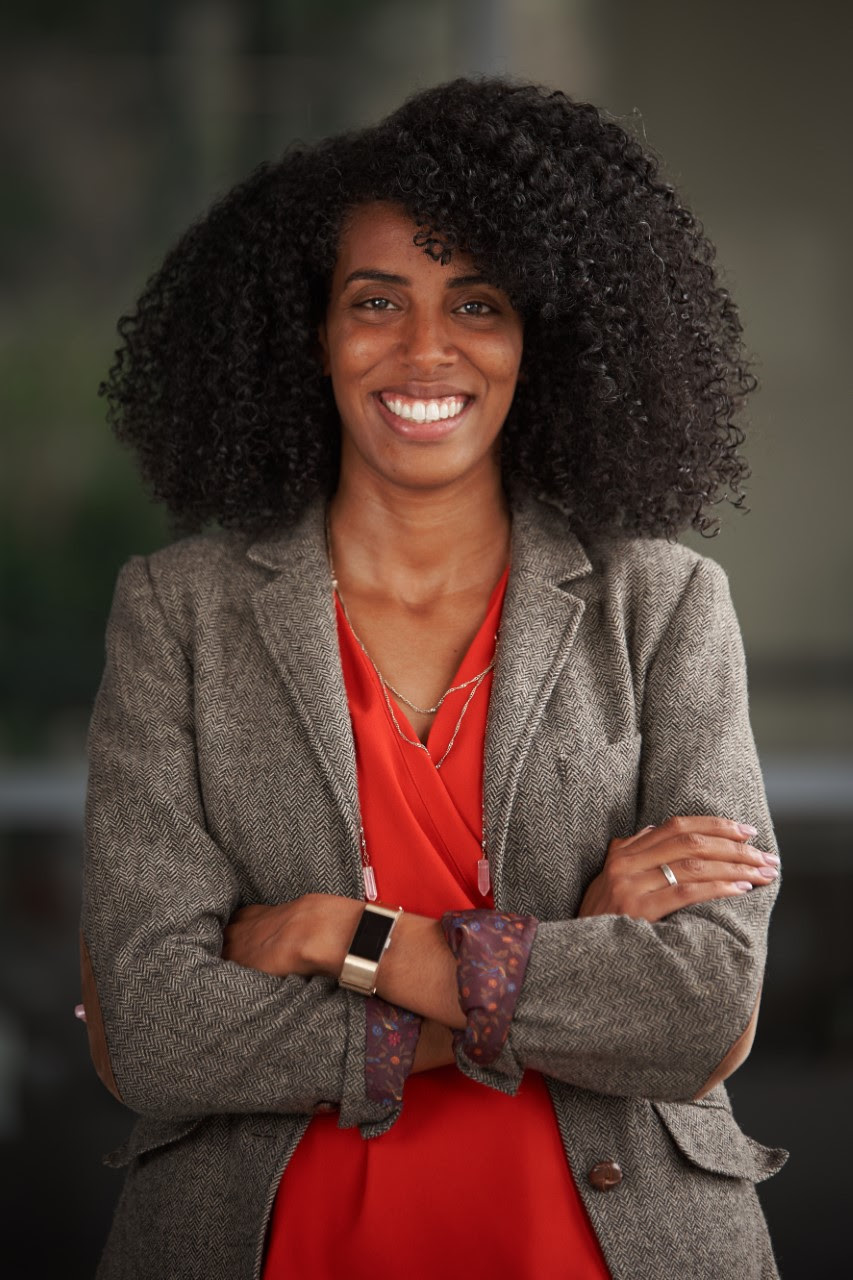 Join us in welcoming Fnann Keflezighi as the new Cross-Cultural Center Director! Hear firsthand from Fnann what the CCC means to her and what she hopes to bring to the space:
"The Cross-Cultural Center was the very first place at UC San Diego (and in my life) that I felt my intersectional identities as Black, working-class, English language learner, daughter of refugees, anti-gender norms and so many others identities and values were seen, validated and a space where I could process the beauty and challenges of them. The Cross also became the space where I got to think critically about societal inequities, unlearn/question my socialization process, build coalitions and learn what it meant to be in solidarity with the community- with bumps and healing along the way. The CCC, along with SAAC, SPACES, Ethnic Studies, DOC, and Education Studies courses helped me realize the ways structural inequity is perpetuated and what collective work can do to bring about people-centered change, value-aligned community spaces we can build, and what imagining a different university and world could look like. After a decade of doing educational equity work in K-12 and higher education, I am so honored to return to my roots and to engage alongside students and colleagues to continue the actualization of equity and inclusion." 
-
Fnann Keflezighi
More about Fnann
Fnann's deep passion for and commitment to educational equity and social justice is demonstrated in her decade-long career that centers students and equitable outcomes. Before joining the CCC, Fnann served as the Assistant Dean of Student Affairs at Thurgood Marshall, as an Assistant Director of Residential Life, as the inaugural Director of the African American Resource Center at California State University, Fullerton, and was the program coordinator for the Educational Talent Search and Upward Bound Math-Science TRiO Outreach access programs in San Diego. Fnann earned her Bachelor of Arts degree from UC San Diego in Ethnic Studies and a Master of Arts degree in Post-secondary Educational Leadership and Student Affairs at San Diego State University. An alumna of UC San Diego, Fnann found her passion for social justice through the curriculum of Marshall College's Dimensions of Culture writing program and Ethnic Studies courses, as well as in community spaces like the Cross-Cultural Center, and her co-curricular involvement with both the Student Affirmative Action Committee (SAAC) and the Student Promoted Access Center for Education and Services (SPACES).
On a more personal note, she is a proud member of Delta Sigma Theta Sorority, Inc., the daughter, and sister of Eritrean refugees who sought safety and opportunities in San Diego where she was born, raised, and educated. As a sibling to ten and an aunty to 17, much of her time is catching up with the growing family and watching her parents enjoy grandparenthood. With her time outside of work, she is involved in youth mentorship, Arts & Crafts, interior design projects, embracing her yoga wellness practice, exploring coffee shops, attending spoken word poetry shows, reading books, and staying connected with friends who are across the world living their life passions. 
Pronouns: She | Her | Hers
Hometown: San Diego, California 
Education: University of California, San Diego- BA, Comparative Ethnic Studies 
San Diego State University - MA, Post-Secondary Educational Leadership & Student Affairs 
Follow the CCC on Social Media!