Alumni Spotlight
Jason Magabo Perez, Ph.D.
Ethnic Studies and Communication Alum at UC San Diego
Jason Magabo Perez, Ph.D. is an Associate Professor in the Department of Ethnic Studies at CSU San Marcos. He has been named San Diego Poet Laureate for 2023-2024!
Jason Magabo Perez is the author of This is for the mostless (WordTech Editions, 2017) and I ask about what falls away (1913 Press, Forthcoming 2023). Perez blends poetry, prose, performance, film/video, ethnography, and oral history to explore Filipino American histories, colonialism, state violence, migration, memory, and intimacy. Perez's prose, poetry, and poetics have appeared in various publications such as Interim, Witness, Entropy, Eleven Eleven, The Feminist Wire, Faultline, The Operating System, Kalfou, ASAP/Journal, TAYO, Mission at Tenth, and Marías at Sampaguitas. Perez has written, developed, and performed three staged multimedia performance works: The Passion of El Hulk Hogancito (2009); You Will Gonna Go Crazy (2011), which was commissioned by Kularts, Inc. and funded by a Challenge America Grant from the National Endowment for the Arts; and Blue Bin Improvisations (2018), which was commissioned and presented by MexiCali Biennial and Los Angeles Contemporary Exhibitions. For over 20 years, Perez has performed, delivered keynote addresses, lectured, and convened and facilitated dialogues, panels, and workshops in public libraries, community centers, and K-12, college, and university classrooms. A founding member of the San Diego-based Freedom Writers Spoken Word Collective, Perez has been a Featured Artist at the New Americans Museum, Community Scholar-in-Residence at the San Diego Public Library, and Artist-in-Residence at the Center for Art and Thought (CA+T). Perez has performed at notable venues such as the National Asian American Theatre Festival, International Conference of the Philippines, Yerba Buena Center for the Arts, Asian Art Museum, San Francisco Public Library, Galoka, and La Jolla Playhouse. From 2007-2016, Perez taught writing, performance, and ethnic studies at several college and university campuses throughout San Diego; and from 2016-2019, Perez was Assistant Professor of English and Creative Writing at California State University, San Bernardino. Alumnus of the Voices of Our Nation Arts Foundation Writing Workshops for Writers of Color, Perez holds an M.F.A. in Writing and Consciousness from New College of California and a dual Ph.D. in Ethnic Studies and Communication from University of California, San Diego. Perez presently serves as Community Arts Fellow at Bulosan Center for Filipino Studies, Associate Editor at Ethnic Studies Review, and is a core organizer of The Digital Sala. Perez is now Associate Professor and Director of Ethnic Studies at California State University San Marcos. Perez currently resides in Clairemont Mesa.
Emelyn A. dela Pe
ñ

a, Ed.D

B.A. in Ethnic Studies, 1995

Loyola Marymony University Names Emelyn A. dela Peña as Vice President for Diversity, Equity, and Inclusion. 

Emelyn A. dela Peña, a standard-bearer in higher education social justice leadership, will be Loyola Marymount University's next vice president for Diversity, Equity, and Inclusion, the university announced today.
Vice President dela Peña brings to LMU her 26 years of experience in higher education and a focus in Justice, Equity, Diversity and Inclusion scholarship and practice. Most recently, she served as associate vice provost for Inclusion, Community and Integrative Learning at Stanford University, a post she has held since 2019.
"VP dela Peña's leadership in diversity and social justice work, from an intersectional perspective, enables her to encounter understanding across multiple identities and experiences while remaining steadfast to anti-racist principles," said LMU President Timothy Law Snyder, Ph.D. "Her commitment to LMU's mission and values will embolden our efforts as we seek to create the world we want to live in."
Fnann Keflezighi - Director of the CCC
B.A. in Ethnic Studies, 2011
Join us in welcoming Fnann Keflezighi as the new Cross-Cultural Center Director! Hear firsthand from Fnann what the CCC means to her and what she hopes to bring to the space: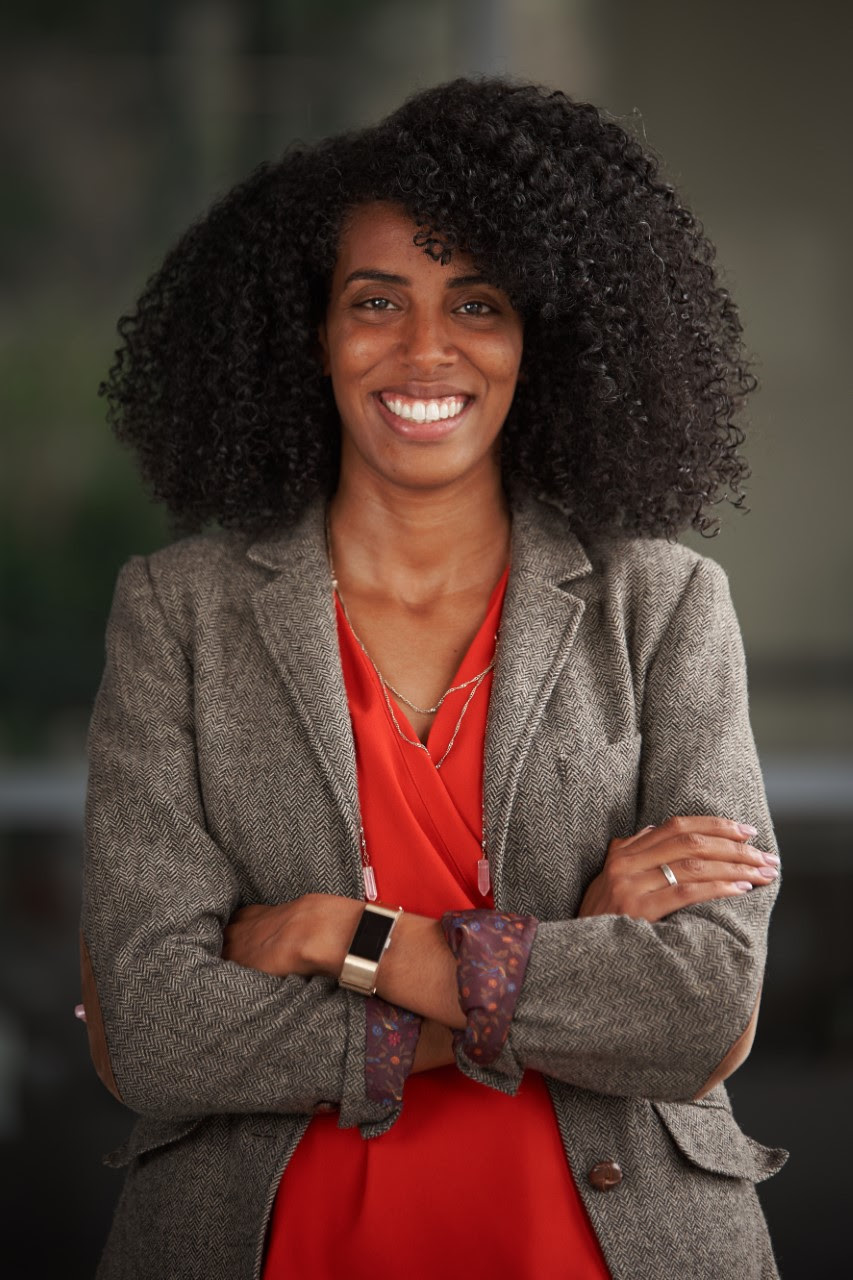 .
"The Cross-Cultural Center was the very first place at UC San Diego (and in my life) that I felt my intersectional identities as Black, working-class, English language learner, daughter of refugees, anti-gender norms and so many others identities and values were seen, validated and a space where I could process the beauty and challenges of them. The Cross also became the space where I got to think critically about societal inequities, unlearn/question my socialization process, build coalitions and learn what it meant to be in solidarity with the community- with bumps and healing along the way. The CCC, along with SAAC, SPACES, Ethnic Studies, DOC, and Education Studies courses helped me realize the ways structural inequity is perpetuated and what collective work can do to bring about people-centered change, value-aligned community spaces we can build, and what imagining a different university and world could look like. After a decade of doing educational equity work in K-12 and higher education, I am so honored to return to my roots and to engage alongside students and colleagues to continue the actualization of equity and inclusion." 
-
Fnann Keflezighi
More about Fnann
Fnann's deep passion for and commitment to educational equity and social justice is demonstrated in her decade-long career that centers students and equitable outcomes. Before joining the CCC, Fnann served as the Assistant Dean of Student Affairs at Thurgood Marshall, as an Assistant Director of Residential Life, as the inaugural Director of the African American Resource Center at California State University, Fullerton, and was the program coordinator for the Educational Talent Search and Upward Bound Math-Science TRiO Outreach access programs in San Diego. Fnann earned her Bachelor of Arts degree from UC San Diego in Ethnic Studies and a Master of Arts degree in Post-secondary Educational Leadership and Student Affairs at San Diego State University. An alumna of UC San Diego, Fnann found her passion for social justice through the curriculum of Marshall College's Dimensions of Culture writing program and Ethnic Studies courses, as well as in community spaces like the Cross-Cultural Center, and her co-curricular involvement with both the Student Affirmative Action Committee (SAAC) and the Student Promoted Access Center for Education and Services (SPACES).
On a more personal note, she is a proud member of Delta Sigma Theta Sorority, Inc., the daughter, and sister of Eritrean refugees who sought safety and opportunities in San Diego where she was born, raised, and educated. As a sibling to ten and an aunty to 17, much of her time is catching up with the growing family and watching her parents enjoy grandparenthood. With her time outside of work, she is involved in youth mentorship, Arts & Crafts, interior design projects, embracing her yoga wellness practice, exploring coffee shops, attending spoken word poetry shows, reading books, and staying connected with friends who are across the world living their life passions. 
Pronouns: She | Her | Hers
Hometown: San Diego, California 
Education: University of California, San Diego- BA, Comparative Ethnic Studies 
San Diego State University - MA, Post-Secondary Educational Leadership & Student Affairs 
.
Aiina De Triana
B.A. in Ethnic Studies, 2005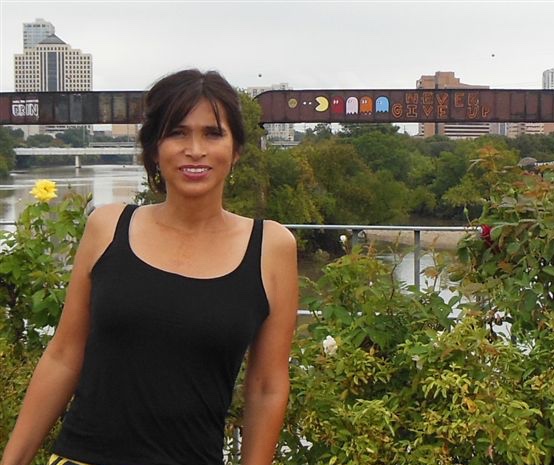 What are you doing now? How has Ethnic Studies prepared you for this career?
At this moment I work as a Forensic/Psychiatric Social Worker in the Washington DC metro Area, and as a Family Therapist Contractor for an adolescent court ordered program in Virginia.  I also provide clinical supervision to people who are working towards their Social Work Clinical License.
The Ethnics Studies program assisted me on understanding the importance of race relations, and the many inequalities that exist in our communities, society and the world.  The knowledge I obtained through the Ethnic Studies Department has given me the passion to treat every individual I serve with dignity and respect and to advocate for the many issues they experience. Being culturally competent, and my knowledge about race relations, ethnicity, inequality and poverty have broadened my understanding of how to be sensitive to the needs of the patients I work with.  I understand that no matter where they are from, what has been their experience, and socioeconomic status, I will be able to support them.
What was your most impactful Ethnic Studies experience?
My view and understanding of the world totally changed after graduating from the Ethnic Studies Department. Studying about race relations, ethnicity, inequality, epidemiology and social justice had a huge impact on me.  Dr. Yen Espiritu, and Dr. David Pellow were among some of the professors in the department that made the program extremely enjoyable.  I was impressed by the fact that the Ethnic Studies faculty were always ready to provide feedback and to assist students with any type of assignment.  I remember completing the honors program and feeling overwhelming support, a sense of accomplishment, confidence and the feeling that I could do anything I set myself to do. I enjoyed every moment and every class I completed.  There was so much incredible information, and I graduated with the sense that I never wanted to stop learning.  To this day, I use every tool I learned in the Ethnic Studies program with the populations I serve. 
What advice do you have for current Ethnic Studies students and alumni looking for employment?
Be open, challenge and question everything you learn.  The Ethnic Studies Department can equip you with many tools to succeed in this world.  Every class you take has so much information that is useful for our current multicultural society and changing world.  Without the teachings of the Ethnic Studies Department I would have never known how to relate to the people I serve, and to understand their stories, perspective and backgrounds.  One of my favorite quotes is from the movie Forest Gump, "Life is like a box of chocolates, you never know what you are going to get."  To me the Ethnic Studies Department was like that, I never knew what I was going to get, but the teachings from the department have taken me places that I never knew I was going experience.  Much less that I was going to use everything I learned through the Ethnic Studies Department in my daily life.  In the employment setting you are going to be so valuable because the level of understanding and critical thinking you are bringing is incomparable with any other program of study.  Good luck, and be ready to be a proud Ethnic Studies Alumni.