Kalindi Vora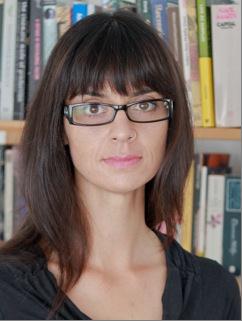 Associate Professor
Social Sciences Bldg. Room 221
Phone: 858-822-6657
E-mail:kavora@ucsd.edu
Website: https://quote.ucsd.edu/kavora/
Office Hours
Winter 2017: 

T12:30p-2:00p and by appointment.
2016-17 Courses
 Winter 2017

ETHN 100B- Interdisciplinary Methodologies
TuTh 11:00a-12:20p, WLH 2206

ETHN 100H- Honors Research Design 
W 10:00a-12:00p, SSB 253
Education
Ph.D., History of Consciousness (Feminist Studies), University of California Santa Cruz
MA, Cultural Anthropology, University of Hawai'i at Manoa
BA in Music; Religion, Wesleyan University
Research Interests
My research is situated in feminist science and technology studies, postcolonial and transnational South Asian/diaspora studies, critical race studies, and cultural studies of gendered labor and globalization. My work also intersects with and converses with analyses of the social impact of assisted reproductive technologies and with medical anthropology. My research, teaching, and service have worked to bridge humanities, social science, and natural science research and discourses through empirical and cultural studies analysis of how science and technology are co-produced with social and cultural modes of being.
I teach and mentor students in the interdisciplinary fields of Science and Technology Studies, Postcolonial Theory, Critical Race and Gender Studies, South Asian Area and Diaspora Studies, Globalization, Marxist Theory, and Cultural Studies. I am very interested in working with rigorously interdisciplinary methodologies, and my book, Life Support: Biocapital and the New History of Outsourced Labor, uses a combination of ethnographic, literary and cultural studies methods to examine the ongoing legacies of colonial biopolitics in contemporary transnational India labor markets. These have been mediated by technologies and histories that require a new thinking about political action and agency, for which I bring together critical race and postcolonial studies with feminist science studies approaches.
Current Projects
I am currently researching two book projects. Surrogate Humanity: Race, Technology, Revolution, is a co-authored book project with Neda Atanasoski, Associate Professor of Feminist Studies at UC Santa Cruz. It explains how technological objects and platforms tied to popular and scientific discourses about shifting human-machine boundaries actually emerge out of racialized, gendered and imperial histories of labor, intimacy, and violence. Specifically, we examine robotics and artificial intelligence projects imagined to replace human functions in part or as a whole. Science and technology studies (STS) and new media studies scholarship have examined the history of cybernetics, the replacement of specific human functions by individual technologies, and how race and gender are represented in new technologies. Yet none to date has considered new technologies and platforms as centrally shaped by imperial legacies. We have recently published our first article from the project in the inaugural issue of Catalyst: Feminism, Theory, Technoscience.
 I am also working on Unsettling Reproduction: Transnational Surrogacy and the Biopolitics of Fertility [working title]. This single authored study builds on my existing ethnographic and policy research on fertility travel and gestational surrogacy. The core of this project is represented by my most recent publications, where I engage ethical discourses both advocating for and troubling the subject of reproductive rights that remains of interest in feminist studies, taking up the work of several mainstream and feminist advocacy and science policy watchdog groups in India, the US and Europe concerned with regulating reproductive technologies. I have continued ethnographic and archival research on transnational surrogacy in India since 2008, and have begun to frame that research in conversation with concerns raised in the arenas of law, policy, medical ethics, and global structural inequality about the ethics of transnational assisted reproduction practices. The material and political stakes that accompany the growth of the fertility travel industry in India, where histories of privilege and difference converge, require both a historical examination of the role of Western medical intervention in India's past as well as attention to how notions of the instrumentalized and disembodied uterus have arisen in contemporary scientific and medical practice. This book aims to explain how these histories shape the contemporary disparities found in access to medical and legal protections among participants in transnational surrogacy arrangements
Selected Publications
Life Support: Biocapital and the New History of Outsourced Labor. University of Minnesota Press. 2015.
"Surrogate Humanity: Posthuman Networks and the (Racialized) Obsolescence of Labor." Catalyst: Feminism, Theory, Technoscience. 
"Re-imagining Reproduction: Unsettling Metaphors in the History of Imperial Science and Commercial Surrogacy in India." Somatechnics. 5:1, 88-103. 2015.
"Potential, Risk and Return in Transnational Indian Gestational Surrogacy." Current  Anthropology. 54: Supplement 7. October 2013. Pp. S97-S106    
"Bodies, Markets and the Experimental in South Asia." Ethnos: Journal of Anthropology. 79:1, 1-18. 2014. With Fouzieyha Towghi.
Experimental Sociality and Gestational Surrogacy in the Indian ART Clinic. Ethnos: Journal of Anthropology. 79:1, 63-83. 2014.
"Re-imagining Reproduction: Unsettling Metaphors in the History of Imperial Science and Commerciall Surrogacy in India." Somatechnics. 2015.
"Limits of Labor: Accounting for Affect and the Biological in Transnational Surrogacy and Service Work." The South Atlantic Quarterly 111:4, Fall 2012. pp. 681-700.

"Medicine, Markets and the Pregnant Body: Indian Commercial Surrogacy and Reproductive Labor in a Transnational Frame." Scholar & Feminist Online. 2010. 
"The Commodification of Affect in Indian Call Centers." In Intimate Labors: Interdisciplinary Perspectives on Care, Sex, and Domestic Work. Eileen Boris and Rhacel Parreñas, eds., Stanford University Press. 2010.
"Indian Transnational Surrogacy and the Commodification of Vital Energy. In special issue, "Re-tooling Subjectivities: Exploring the Possible Through Feminist Science Studies." Subjectivities. 28.1. 2009.
"Other's Organs and the Production of Life: South Asian Domestic Labor and Human Kidneys." Postmodern Culture. 19.1. 2009.